Whether you want to make a drastic change to your home design or add a subtle upgrade, a feature wall could be just the thing you need. Feature walls give your indoor or outdoor spaces a decorative focal point and they can completely transform the style of your house without the huge expense of redecorating an entire room. Because they are such an inexpensive way to make a difference, it's a great weekend project, too. So let's take a look at over 35 different feature wall ideas.
When it comes to choosing your standout feature wall, there are just so many options. Let your imagination run wild with timber, brick, pink chevron tiles or palm-print wallpaper. Basically, if you can dream it up, you can have it on your wall!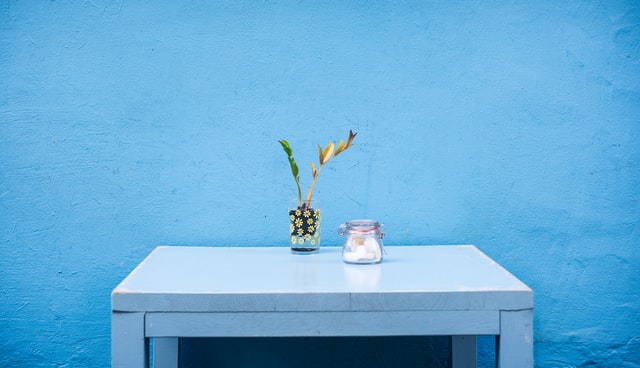 And feature walls aren't just reserved for the living room either, you can create an accent wall in any room of the house – from tiny corner nooks to your guest toilet (yes, even the toilet!). It's time to pull out the paintbrush and grab some patterned wallpaper because your home is about to get a serious makeover.
1. Shiplap wall
Spruce up a study corner with some timber panels and a coat of paint. This is a sophisticated way to add texture and detail to your space. Deep grey-green is a very on-trend colour right now, and it looks particularly great with brass or gold hardware.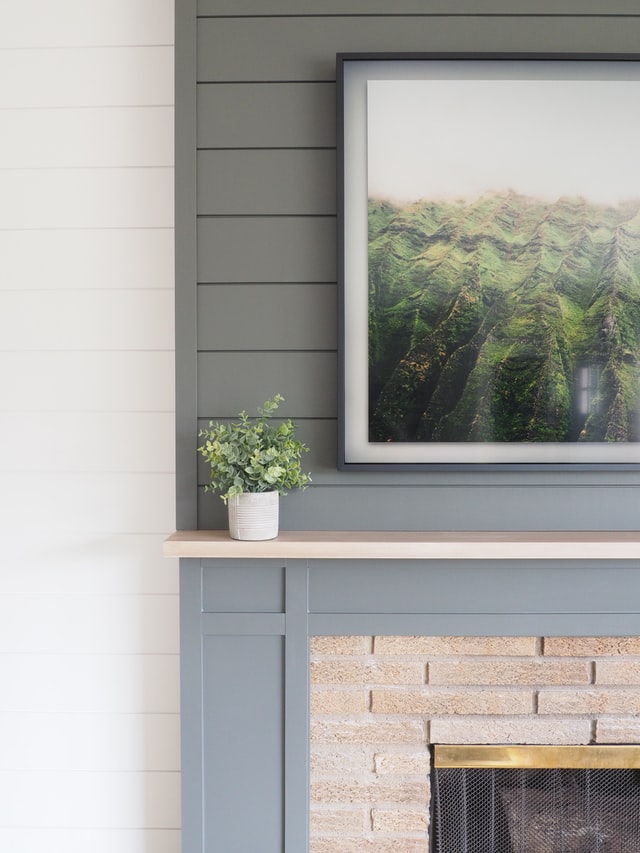 2. Textured
When it comes to paint, you may think you have to stick to the usual one-colour approach or matte finish – but you don't! You can shake things up by creating a textured look using a mix of shades. This wall combines a deep blue with touches of green and white.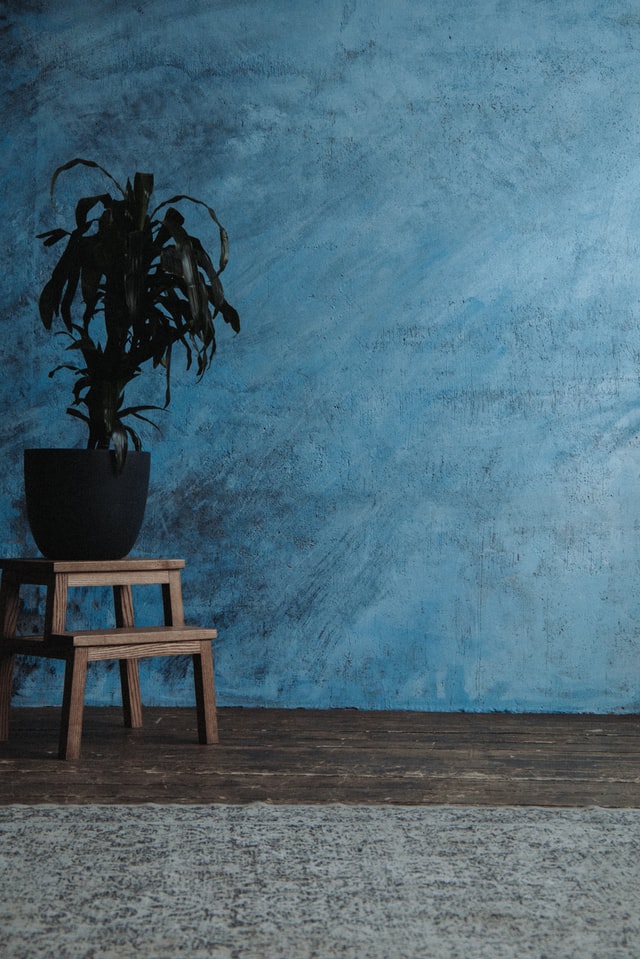 3. Deep green
This is one of the most trending colours this year, and with good reason. Deep, dark green makes a bold statement in any space, especially against white walls. This colour goes well with pops of yellow, gold, deep violet and light green. And remember, you don't have to leave a feature wall bare! Fancy it up with paintings and pictures in ornate frames.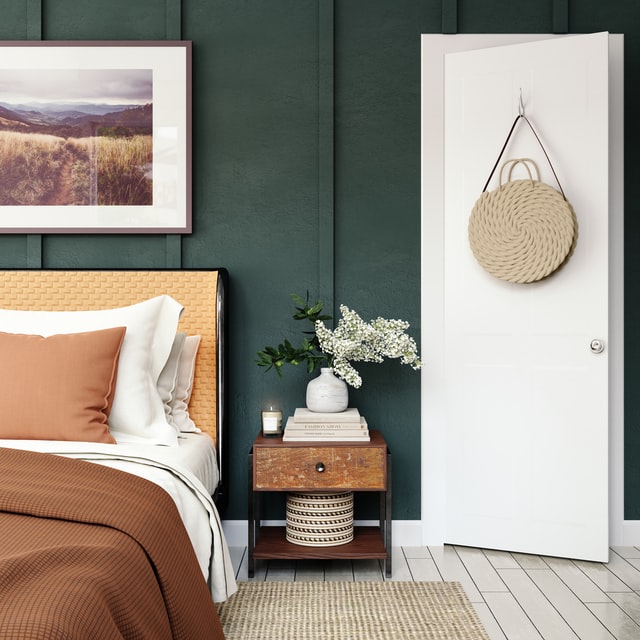 4. Frame a feature piece
If you have an area of your room that you want to highlight, bring attention to it by painting a feature wall around it. It may be your fireplace, for example. The brick can be painted white while the surrounding wall is  lacquered in rich black paint. Accessorise this space with black frames, a monochrome rug and throw pillows to tie it all together.
5. Paint a built-in wardrobe
Built-in wardrobes can be a pain but they can also be a blessing in disguise. Turn your existing wardrobe into a fancy feature wall by painting it with a statement colour. Add new handles to the cupboards and drawers and you're all set!
6. Palm print
If you're the kind of person who likes to make a statement, then this is the print for you! And the good thing is that you can use it anywhere – in your bedroom, the living room or even in the bathroom.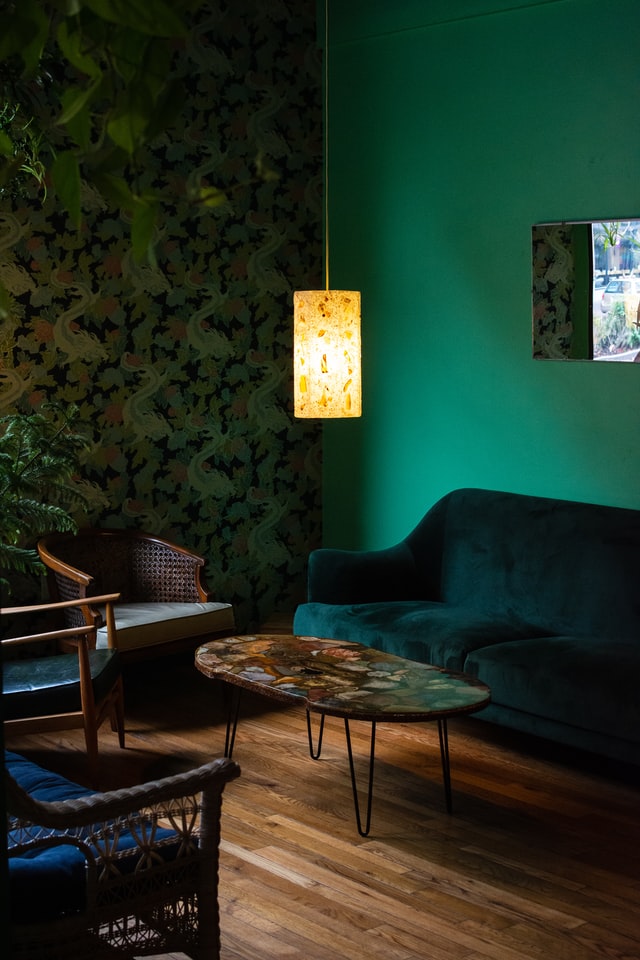 7. Mural
You can get a custom-made mural painting for your home or you can save and purchase a pre-made wall mural sticker online. These are unbelievably easy to apply and the best thing is that you can switch them out when you want a new style.
8. Electric blue
Cool blues are happy and energising, and that's exactly the atmosphere you'll create when you paint your feature wall a bright blue. This certainly isn't the choice for the conservative home decorator, but it's the perfect option for someone who isn't afraid to step outside the boundaries!
9. Patterned feature wall
Or you could go all out with a fancy pattern! These days, you can find wallpaper in any almost any style to suit your budget and taste. And this black-and-white modern floral pattern creates a whole lot of detail in this bedroom.
10. Pastel green
Tone things down with a sweep of pastel green. This colour creates a calming, peaceful space that you'll want to sit in all day. Dress up your soft sage painted living room with a fancy velvet couch or take the minimal approach with Scandinavian-inspired furniture and white touches.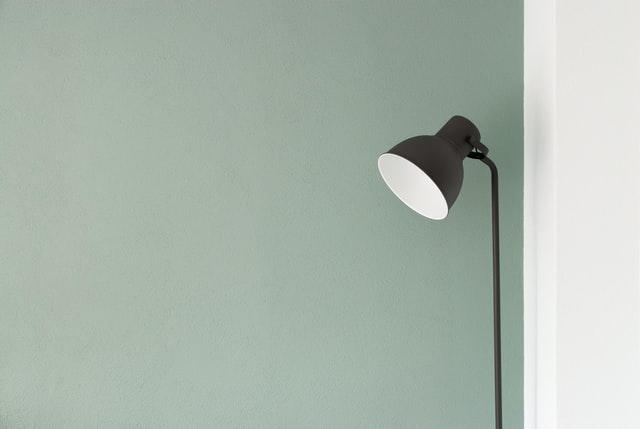 Want some more inspo for your sitting room? Check out over 60 living room ideas that we've put together.
11. Pink
This soft pink wall is a knockout, and it's honestly not something I would have ever considered – but I think it works perfectly in this dining room. The pink teamed with gold toned fittings and rounded funriture looks very vintage.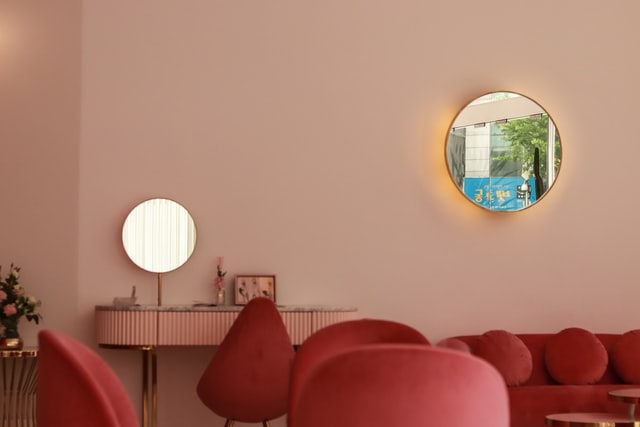 12. Two-toned
If you can't decide on one colour, why not choose two? Mix things up by selecting two like-shades, such as a soft pink and a rich red. You can have a lot of fun with this look by adding a hanging red light and an industrial-style clothing bar.
13. Bathroom feature wall
If you think a feature wall is only for the bedroom or living room, think again! It turns out that even a toilet can have a feature wall. Beautiful paintwork can add a whole lot of interest to an otherwise boring room. Throw in some gold hardware, floating timber shelves and a pot plant, and you've got a room that you won't want to leave.
Looking for more bathroom design ideas? We've put together plenty more, 99 in fact, bathroom ideas for your next renovation project.
14. Corkboard
Let your imagination run wild with a cork-board feature wall. This is most suited to an office space, where you can pin inspiration, ideas and dreams for your next trip across the globe. Apart from providing a creative space, this is also a practical addition, as you can hang your to-do list and any important notices where you'll always see them!
15. Orange
This  sweet orange is simply gorgeous. I think this would work well with minimal furnishings like a black table and cabinet. But you can also have a bit of fun with this space by adding in some patterns and textures too. Let your creative juices run wild with speckled, striped and checkered monochrome patterns.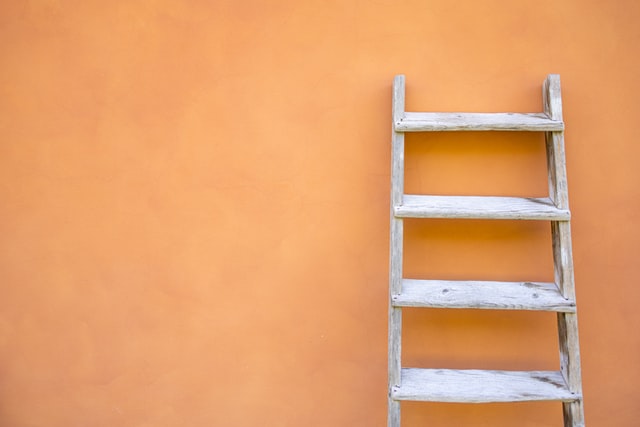 16. Stone kitchen wall
Boring old kitchens are a thing of the past! Make your kitchen stand out with a sophisticated stone feature wall that's sure to make a statement. It not only looks beautiful but it's very practical, as stone will last the test of time. Combine this with slick black bar stools and white walls and you've got such a striking space.
17. Chalkboard painted wall
Get your family organised with a chalkboard feature wall! The most practical place to put this is in the office. But you could also use it as a kitchen splashback. Write out everything you need your family to remember – from your weekly appointments and activities to your grocery list and your household chores!
18. Brick feature wall
Who says brick has to go? Exposed brick doesn't have to look drab – in fact, it can look pretty fab when done right. Bring your living room into the 21st century by adding an eclectic mix of black frames, timber-style furniture and an edgy black velvet couch. Throw in some pink and green pillows and you've got a cool home hangout.
19. Feature door and ceiling
A feature doesn't just have to be reserved for one wall. Add a bit of interest to your hallway by painting the end door and the ceiling with a sweeping of dark paint. This will look striking against surrounding crisp white walls and simple gold hardware.
Need some help with a paintbrush? Find someone to help with painting your feature wall.
20. Gallery feature wall
Express yourself with a picture and print-filled wall. Gather your favourite photographs, memories, travel treasures and keepsakes and hang them on a spare wall in your living room, bedroom or office.
21. Pink panelling
How gorgeous is this candy pink wall panelling? Decorate your bathroom or kitchen with a pretty pink feature wall like this one. Add pops of greenery for contrast and life.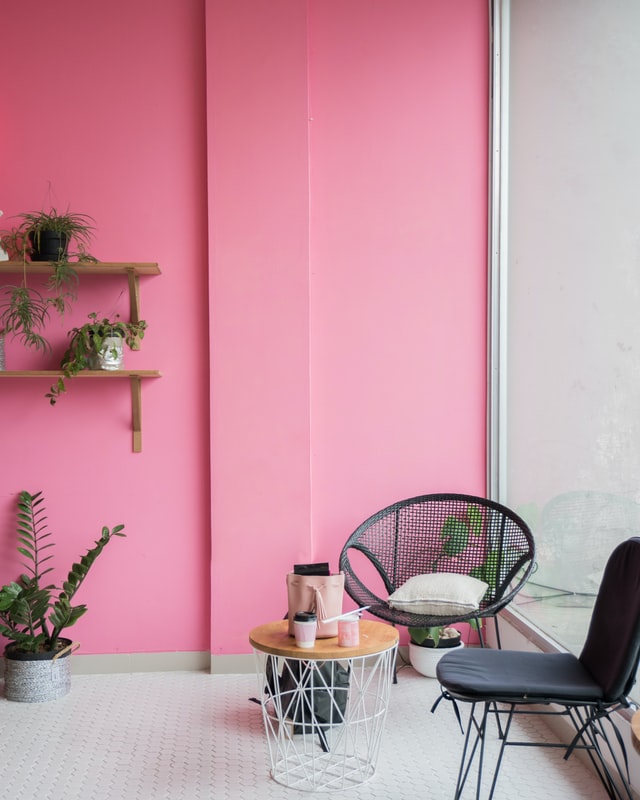 22. Subway tiles
Forgo the classic white subway tiles and opt for slick shiny grey tiles instead. This makes a stunning feature wall in your bathroom, and it looks great with a grey bath and brass tapware.
23. White brick
Take your plain brick wall to the next level by painting it white. This will open up your space and make it appear much larger and brighter. And the great thing is that you don't have to wait for a professional to paint it for you. If you're into DIY, then pull out the paintbrush and get started! In just a weekend, you can have a brand-spankin' new feature wall.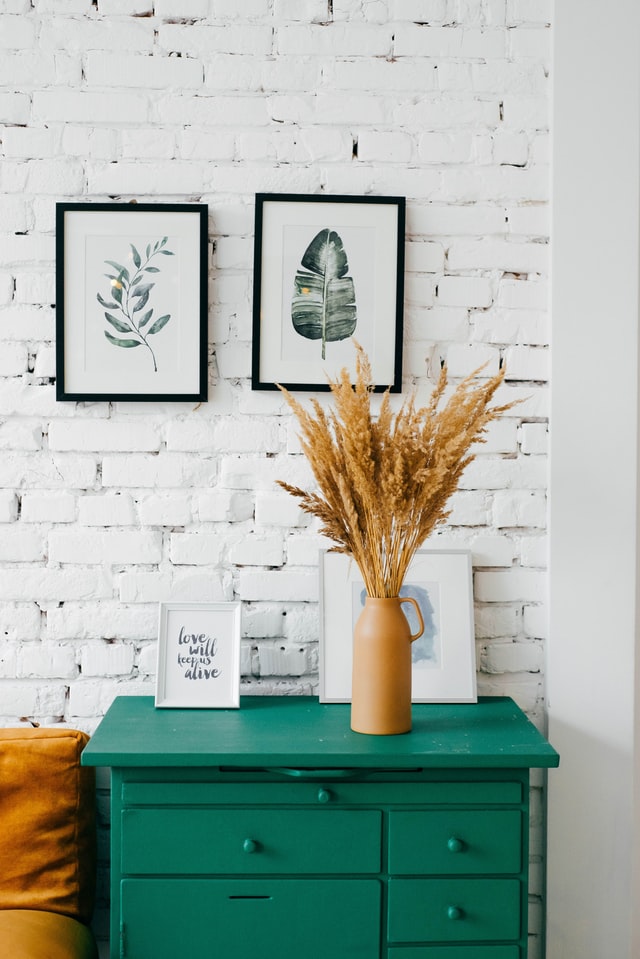 24. Multi-coloured
Can't decide on one colour, no worries – pick them all! Choose a few key colours and paint bold, geometric shapes on your bedroom feature wall. Tie the feature wall in with the rest of the room by choosing a bed frame, pillows and doona cover in similar colours.
Bedroom styling just about feature walls. There are plenty more bedroom ideas from bed heads, mirrors and even fans to make a big change.
25. Wood wall
Simplify things with an elegant wooden feature wall. You could try a design that uses wood panels pieced together like a jigsaw to create a smooth finish. The best part is that they're pretty easy to install, and they look stunning.
26. Tiled art
We've covered murals, but did you know that you can create the same effect with tiles? So the next time you want a gorgeous outdoor scene or personal drawing on your wall, think about whether you could create something unique with tile.
27. Calming grey
Imagine this feature wall in your bedroom? Just looking at it makes me feel like having a nap! The soft grey colour combined with touches of white look chic, and how about that cool bedside lamp?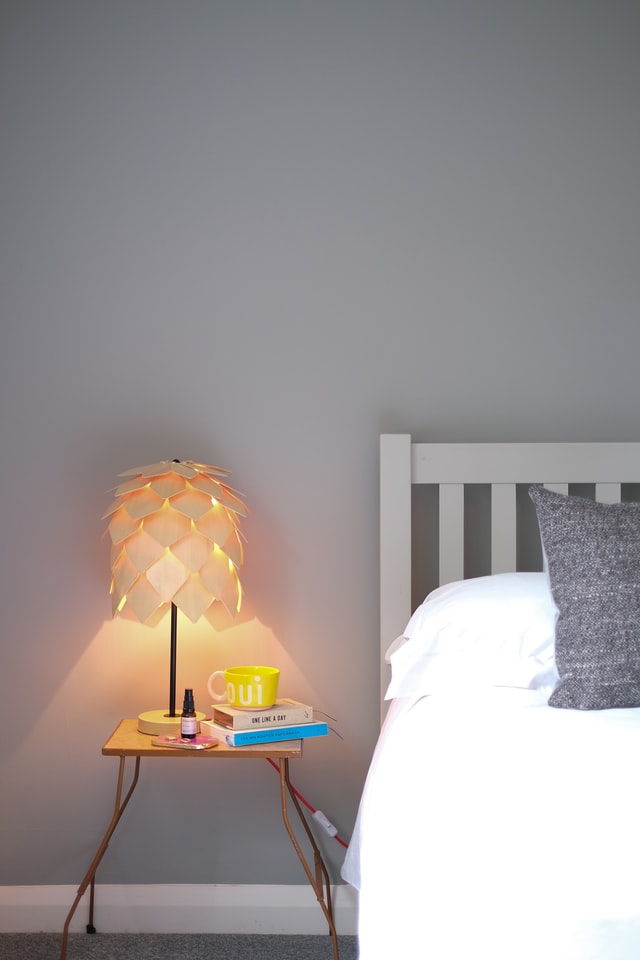 28. Panelled wall
There are a lot of homes, both old and new, that lack the traditional architectural character of yesteryear. Applying panelling to plain old walls is one way to add detail and instantly make an impact. It's charming, and it does so much more than just a basic headboard. There are so many ways to achieve this look. But the most simple method is to use box moulding.
It consists of adding strips of wood to your existing walls (either with glue or nails) and then painting the entire wall your desired colour. You can customise the size of the boxes to be squares, rectangles or a combination of both, as well as the thickness of the boards, to achieve any look!
29. Tree mural
Bring nature inside with a wild forest print. You can use wallpaper to create this look or get it hand-painted onto your wall. This would be a perfect feature wall for a nursery or kid's playroom, as it will help bring their imagination to life.
30. Mosaic wallpaper
Have fun with shapes and symmetry by choosing white wallpaper with purple and black triangles. Tie this in to your living room furniture by choosing a purple chair and adding in pops of black and grey.
Wallpaper isn't an easy task to DIY when you have to line up patterns, so look for a wallpaper expert near you.
31. Planter wall
Feature walls aren't just for indoor spaces – you can create one outside too! A vertical planter is a wonderful way to add greenery and detail to your patio, backyard or balcony. This is another DIY project that you could take on in a weekend.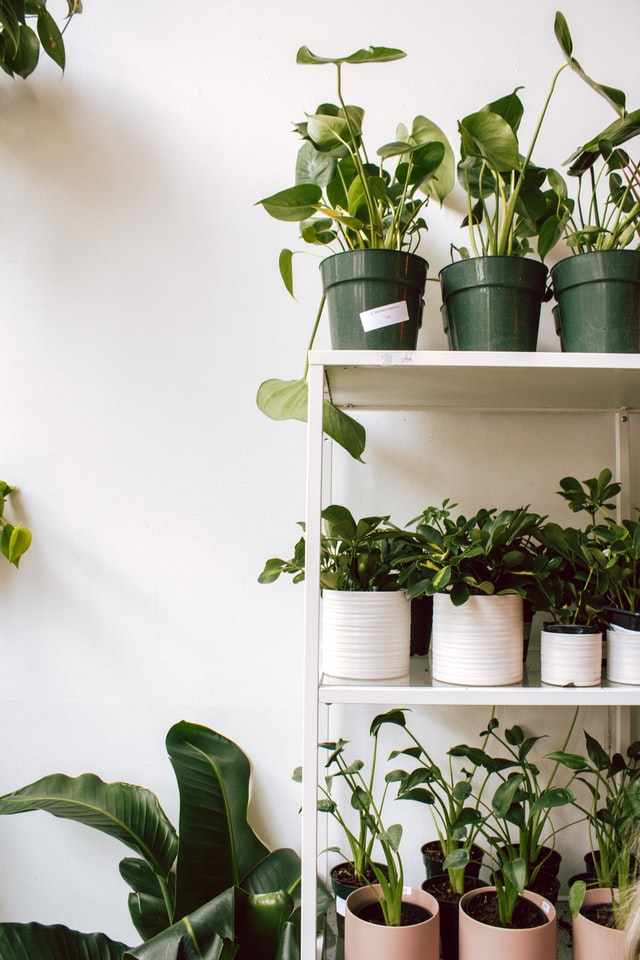 32. Black feature wall
This is a simple way to make your living room look more grown-up. And this look is really easy to achieve. All you need is a paintbrush and some black paint and you're set! I recommend complementing your black feature wall with white, like this monochrome bedroom.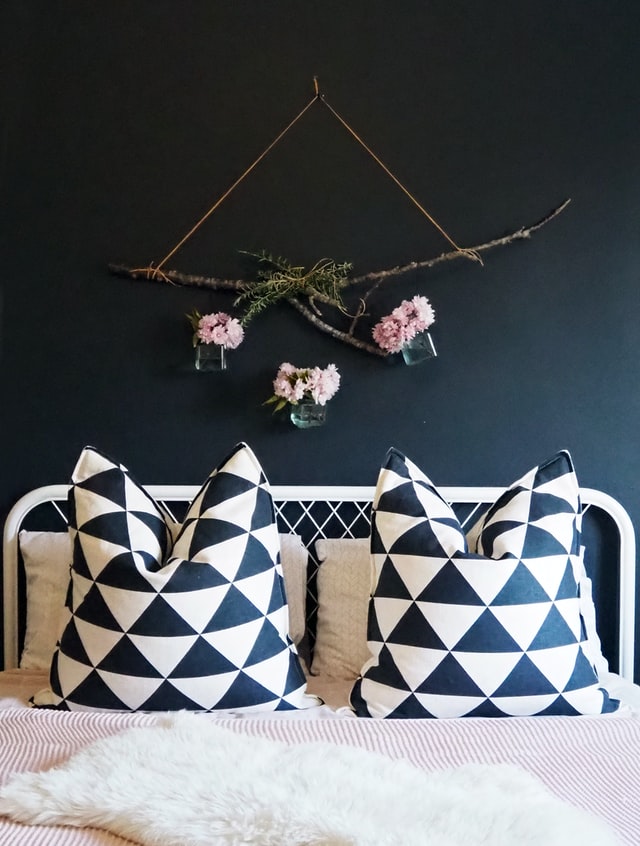 33. Hand-painted
If you've got the time (and patience), you could try your hand at painting a feature wall yourself, with a paintbrush so you can give it a genuine hand-painted look.
34. Chevron tiles
These beauties are a popular choice in bathrooms and kitchens, but have you ever considered them for your bedroom feature wall? Pink chevron tile for a feature wall is the perfect choice for a girl's bedroom.
35. Stencil design
This will be a lot more time-consuming than simply sticking on a pre-designed mural or applying wallpaper, but the finished product is worth it. You can use a stencil design to create the exact look.
36. Floral feature wall
This is the perfect choice for a girl's bedroom or bathroom. The flowers add a fun, feminine touch without being outdated or boring. Use the pink, peach, gold and blue in the feature wall to decorate the bed and guide your decision-making when it comes to decor.
37. Black wall in a nook
When we think about decorating small spaces, we tend to stick to plain old white. But just because you have a small space doesn't mean you can't have a feature wall. Consider painting up a nook with a bold black feature wall on one side and a white painted wall on the other.
The trick to making black work in a small space is to ensure the area you're painting receives a lot of natural light from surrounding windows and doors. Throw in a few pillows with black detailing and you've got a cosy spot to enjoy your morning coffee.
Are you inspired? I hope you are! There is so much more to feature walls than bland, block colours. If you can dream it up, you can have it on your wall!
So, what are you going to choose? Gorgeous forest-inspired wallpaper? Exposed brick? Or how about dark green timber panelling? What about a personalised gallery wall? And how about your outdoor area? Will you add a lush green planter wall to your balcony?
I can't wait to see what you come up with – I know it's going to be great. Before you leave, I'd love to hear from you! Comment and tell me which one of these feature wall ideas is your favourite. And if you think I've missed something, let me know!